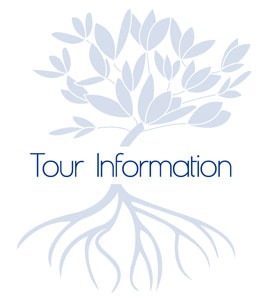 We offer personalized excursions to Barbuda's key attractions such as the famous Princess Diana Beach, Martello Tower, Two Foot Bay Beach. Picnics are available at the hotel or we can book a table in some of Barbuda's best restaurants.
The Martello Tower (or River Fort) is near the beach at River, three miles south of the village. It is impossible to miss this site, all visitors pass by it at some time - on their way to Coco Point or the other beaches on this coastline. The tower has a raised gun platform and extremely thick walls, but is missing the floors and is now usually home to rather ferocious bees! It was built by the British to defend the island but there was a fort on the site before, probably built by the Spanish who fought the French, Dutch and English for control of these islands.
The ruins of Codrington House, known locally as "Willy Bob" or Highland House, is situated on the highest part of the island, about three miles north of Codrington Village. The view from the house is the best way to see most of the coastline of Barbuda. The floors and lower walls and a large cistern are all that remain of the family settlement of the slave owners, the Codrington family from Gloucester in the UK. Although the village is named after them there are no Codringtons currently living in Barbuda.
Barbuda is best known for our enormous nesting colony of Magnificent Frigate Birds, Fregata magnificens, one of the most fascinating bird species anywhere in the world - an aerial pirate of supreme daring and a flyer of consummate skill. Frigate Birds cannot walk or swim, having very short legs and small feet. They spend their time in the air or perched on a mangrove bush limb. With an eight-foot wingspread and only an average of three-pound body weight, the Frigates have a wingspan-to-weight ratio that allows them to soar effortlessly on ocean breezes for days at a time.
Located on the north-eastern side of the island, otherwise known as the Highlands, this 108 feet high hill offers breathtaking views of the ocean.
As an island composed of limestone, Barbuda has many caves to explore. There are two main sites at Castle Hill and Two Foot Bay. The road to Two Foot Bay is more accessible to visitors so these are the most commonly visited, Castle Hill is a long and bumpy ride. The caves at Two Foot Bay range from small crawl-in holes to huge cavernous areas, complete with stalactites and stalagmites and many fossils. Barbudans have camped in the caves for centuries and have given them names, such as 'The Fridge', which as its name suggests is cool and breezy. In 'Indian Cave' at Two Foot Bay it is possible to see drawings (Petroglyphs) left by the original inhabitants of Barbuda, the Arawak or the Siboney.
Three and half miles north-east of Codrington Village is Darby Cave, a spectacular sink hole in the middle of the bush. It is well worth a visit to see the huge deep hole suddenly appear in front of you and wonder how it got there - the tops of tall palm trees are suddenly at eye level! Darby Sink Hole is over 100 metres in diameter and around 70 feet deep. One side of the hole has been greatly undercut and stalagmites up to 8 feet high have formed under the overhang. The vegetation resembles a mini rainforest with palms, ferns, and lianas. Please note that it is a 45 minute walk each way and long pants and good walking shoes are a must!
Dark Cave is two miles to the south of Darby Cave. The cave has a narrow entrance leading to a vast cavern containing pools of water, which were probably a water source for Amerindian inhabitants as artefacts have been found nearby. Dark Cave is the habitat for several rare species of crustaceans, including a blind shrimp.
A tour of as much of Barbuda as we can bundle in! Codrington Village – its Schools, Churches and Landmarks.
Horseback riding can be arranged on the South Coast Beaches of Barbuda or on treks within the island.
SPANISH POINT & WHITE BAY TOUR
Spanish Point is one of the most unique parts of the island known for its clear and calm waters and sandy beaches. The beach known as White Bay is renowned for its calm warm ocean where you will enjoy some magnificent snorkeling. This is also where the Atlantic meets the Caribbean Sea.
PICNIC AT PRINCESS DIANA BEACH
Take a trip to the beautiful Princess Diana Beach on the South Coast and enjoy a picnic – Barbuda Belle Style! Our driver will drop you off and set-up your beach loungers and umbrella. This beach is also great for snorkeling and more walking! The famous K Club Hotel where Princess Diana used to stay is here and has recently been purchased by Robert De Niro awaiting renovations. We will pack a picnic for you to enjoy at your leisure, then when you have had enough fun, we will come back and pick you up!
We can arrange for you to hire bicycles in Codrington, if you wish to explore the village.