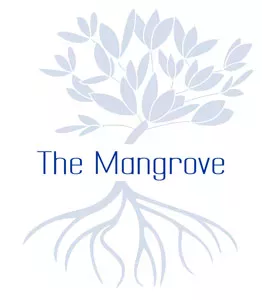 Located in the clubhouse The Mangrove Restaurant is open for both lunch and dinner. Whether you choose to bask in the warm Caribbean sun during a leisurely lunch or immerse yourself in an enchanting evening ambiance for a memorable dinner, The Mangrove Restaurant offers a delectable culinary experience like no other.
Led by our esteemed Chef, our restaurant presents a creatively curated and elegant "à la carte menu," showcasing the finest local ingredients for an unforgettable culinary journey.
Our Chef is dedicated to catering to your specific dietary preferences or restrictions, whether you follow a vegetarian, gluten-free, or salt-free diet. Simply reach out to us, and our Chef will gladly accommodate your special requests.
For those seeking utmost privacy, room and beach service is available, allowing you to savor delectable dishes on the beach or in the comfort of your own bungalow.
To reserve your table at The Mangrove Restaurant, please contact us at +1 268 783 4779.

Lunch is served from 12 pm to 3 pm in the Mangrove restaurant. Room and Beach services are available.
Make sure to ask for our specials of the day !
Appetizers

---
Gazpacho
(GF, LF,V)
$14
Goat Cheese Salad
(V)
$18
Stuffed Mussels
(GF,V)
$15
Caesar Salad
(GFo, LFo,V)
$15
(With Shrimp, Chicken, Grilled Conch or Fish: +$5)
Lobster Salad
(GF, LF,V)
$25
Main Course

---
Fish Tartare
(GF, LF,V)
$24
Red Snapper filet, Meuniere Sauce
(GFo, LFo,V)
$24
Grilled Lobster, Creole Sauce
(GF, LF,V)
$45
Shrimp Provençale
(GF, LF,V)
$25
Lobster/Conch
(V)
$24
Choice Ribeye, Maître d'hôtel Butter
(GF, LFo)
$25
Duck Leg Confit
(GF, LF)
$30
Desserts

---
Homemade Ice Creams and Sorbets
(GF, LFo,V)
$14
Chocolate Cake
(V)
$14
Fine Apple Tart
(GFo,V)
$14
Dinner is served from 7 pm to 10 pm in the Mangrove restaurant.
Our Chef is at your disposal for any special request (vegetarian, gluten free, salt free).
Appetizers

---
Conch Chowder
(GF,V)
$15
Lobster Bisque
(GF,V)
$15
Lobster and Foie Gras Ravioli
$22
Arugula salad, grilled Brie
(GF)
$18
Lobster Salad
(GF, LF,V)
$25
Main Course

---
Lobster Medallion, Truffle Sauce
(GF,V)
$45
Red Snapper filet, Virgin Sauce
(GF, LF,V)
$45
Grilled Lobster, Creole Sauce
(GF,V)
$15
Pasta Primavera
(GFo, LF,V)
$24
Beef Filet Rossini
(GF, LF)
$45
Duck Breast, Honey Sauce
(GF, LF)
$41
Rack of Lamb, Thyme Juice
(GF, LF)
$32
Desserts

---
Chocolate Fondant
(V)
$14
*
Crêpe Suzette
(V)
$14
Fine Apple Tarte
(GFo,V)
$14
Profiteroles
(V)
$14
Homemade Ice Creams & Sorbets
(GF, LFo,V)
$14
Bacchus de Dauzac, 2019
Cabernet Sauvignon 55%, Merlot 44%
Bright robe with ruby highlights. A fresh and delicate nose of ripe fruits with spicy notes. The blend of Cabernet Sauvignon and Merlot provides this wine with impressive balance. It is full and delicate in the mouth and has a generous finish.
Château Armens Grand Cru St Emilion, 2016 Comte de Malet
Merlot 75%, Cabernet Franc 25%
Great St Emilion wine with aromas of black fruits and red fruits, very pronounced oak barrel flavor.
Drouhin Bourgogne Pinot Noir, 2019
A wine full of charm: bright ruby color and a nose rich with aromas of red fruits (raspberry, red currants, wild strawberry). On the palate, the wine is pleasant, fruity and refreshing, with light tannins and great elegance.
Glass: $14
Perrin, Châteauneuf du Pape, Les Sinards
Grenache, Syrah, Mourvêdre.
Elegant, intense ruby color. This Châteauneuf-du-Pape is the perfect combination of gourmet aromas and sweet spice notes, with a nose on cherries, cinnamon and cocoa. Its full bodied palate reveals a bouquet of red and black fruits. Well balanced with a nice acidity which underlines its fruity aromas, this wine offers a long finish. 10-year ageing potential.
Durup Chablis Vieilles Vignes du Château de Maligny, 2019
Chardonnay
The Chablis «Vieilles Vignes» is at the same time powerful and round. It develops, rich aromas of honey and spices and has a long and intense finish.
Glass: $14
Jolivet Sancerre Blanc 50
Sauvignon Blanc
Sauvignon Blanc. Structured and mineral. Unique, rigorous, chic, timeless and divinely good.
Glass: $14
M de Minuty Rosé 28
Cinsault, Grenache, Syrah
Light and bright colour, nose eager and intense with orange peel and red current aromas. On the palate smooth with a nice acidulous freshness.
Glass: $14
Cinsault, Syrah, Grenache, Rolle.
Pretty petal pink colour with shiny undertones. Beautiful aromas of fresh fruits and spring flowers. Airy and balanced, it delicately combines great freshness and complexity, and develops saline and mineral notes. Its long and intense finish is the signature of a rosé with incomparable elegance.
Chardonnay, Pinot Noir, Pinot Meunier
Bouquet : the fragrant, fruity bouquet reveals aromas of fresh fruits. With aeration, notes of citrus fruit and orange zest emerge, punctuated by a touch of dried fruits and flowers. Mouth feel: the attack is fresh and supple, unveiling a superb structure.
Glass: $16
Chardonnay, Pinot Meunier, Pinot Noir.
Bouquet: very fragrant, delightfully revealing aromas of fresh red fruits. With aeration, stone fruit, sloes and orange zest emerge to finish on complex notes of pine resin and a slightly roasted flavor. Mouth feel: supple and fruity, its finish is full-bodied and generous with an attractive length.
Chardonnay, Pinot noir, Pinot Meunier
A skillful blend of wines made from the Chardonnay and Pinot Noir grapes, this Champagne is a golden, lively, fruity champagne with the subtle aroma of white fruits which make it an excellent aperitif or the ideal accompaniment for a meal for which champagne is the only wine served.
Come enjoy our famous Barbuda Belle punch or discover Doc's selection of rum! The bar and lounge area are opened from 7 am to 10 pm.
If there is a cocktail you would like that you don't see on the list, just ask and we will make it for you!
Rum, Pineapple Juice and Coconut
Vodka, Tomato Juice, Worcester Sauce, Tabasco
Vodka, Gin, Tequila, Cointreau, Rum, Coke and Lime
Mount Gay Extra Old, Fresh Lime Juice, Sugar, Cinnamon, Angostura
Tequila, Cointreau, Lime Juice
Martini (Gin or Vodka)
$15
Black Johnny Walker and Amaretto on Ice
Grey Goose Vodka and Amaretto on Ice
Hennessy, Cointreau and Champagne
Champagne with Blackcurrant
Champagne with Orange Juice
Rum, Passion, Strawberry, Mango or Banana
Rum, Mint, Sugar and Soda
Vodka, Cointreau and Cranberry with Lemon Twist
Amaretto, Cranberry and Orange juices
Pineapple Juice and Coconut Cream
Tomato Juice, Worcester Sauce, Tabasco
Mango, Passion, Pineapple, Orange Juices with Grenadine
Passion, Strawberry, Mango or Banana
Freshly Squeezed Lime Juice and Soda
Mint, Honey and Grapefruit Juice
Mount Gay Black Barrel
$15
St Nicholas Abbey 15 years
$15
Juices (Pineapple, Cranberry, Apple, Mango)
$5
GF: Gluten Free | GFo: Gluten Free Option | LF: Lactose Free | LFo: Lactose Free Option | V: Vegetarian
All prices in US Dollars and are subject to 10% Service Charge and 15% Government Tax