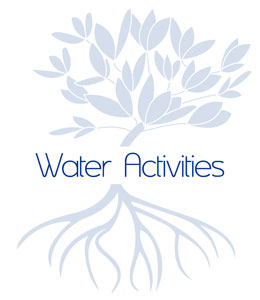 Enjoy a range of exciting activities included in your rate at our resort. Embark on an adventure with complimentary access to kayaks and join a guided tour through the enchanting mangroves.
Dive into the crystal-clear waters with our provided snorkeling gear and discover the vibrant underwater world.
Experience the thrill of sailing with our Hobie cats and Hobie Eclipse, or try your hand at stand-up paddleboarding and windsurfing. Explore the surrounding trails and scenic beauty with ease using our electric cars and/or bicycles.
For a dose of adrenaline, we also offer motorized activities such as water skiing (additional fees may apply).